TSBBQ-011 Light Stainless Steel Dutch Oven 6 inch
TSBBQ-011 Light Stainless Steel Dutch Oven 6 inch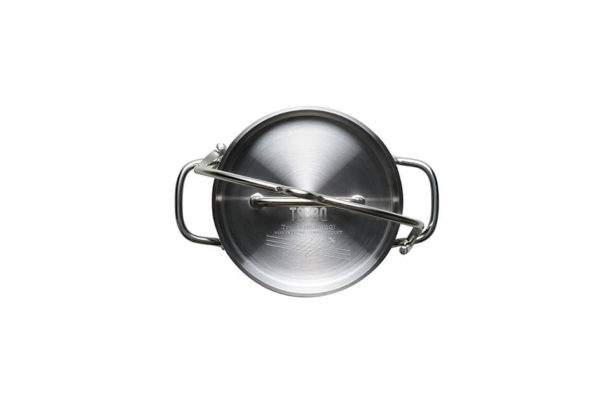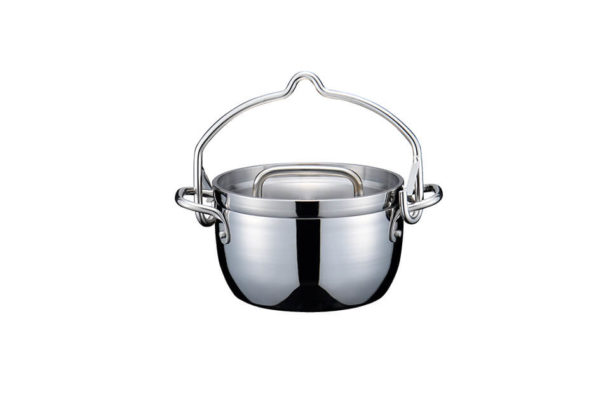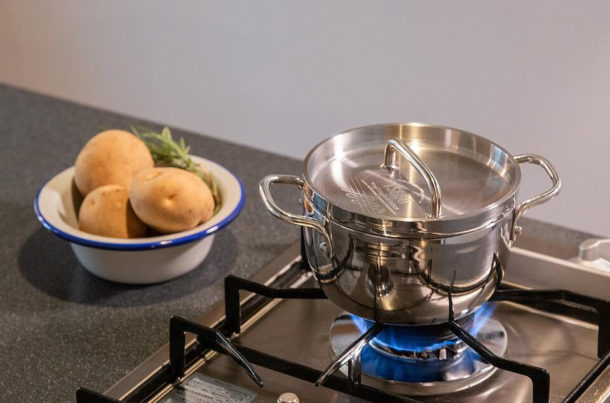 Appropriate size for solo camping. Useful size for home cooking. The weight is 30% lighter than Cast Iron Dutch Oven. Mirror polishing wall makes the stain come off easily and easy-care Dutch Oven 6 inch.
The advantage of the stainless steel and aluminum triple layer steel is not only its lightness!
Aluminum, which easily conducts heat, is sandwiched in the center, resulting in good heat conduction and eliminating the disadvantage of conventional stainless steel pots, which can only heat the bottom surface in contact with the heat source.
Specifications
Material:
├ Body / Stainless steel triple layer steel (SUS304+Aluminum+SUS430)
└ Lid / SUS430, Vine and vine fittings: SUS430
Weight: Approx. 1.67kg (Body: 0.75kg, Lid: 0.79kg, Crane: 0.13kg)
Thickness of main body: Bottom 3.5mm
Thickness of lid: Bottom 4mm
Inner diameter of main body: approx. 157mm
Depth (from the inside of the main body): approx. 83.5 mm
Height (with lid): approx. 112mm
Outer diameter (including handle): 218mm
Capacity: approx. 1.0L
Manufacture / Tsubame City, Niigata Prefecture
JAN
4937769500266
Return Top