Forging Peg ELLISSE STAKE Powder Coating Earth Color [Olive / Beige] 18cm/28cm/38cm
Forging Peg ELLISSE STAKE Powder Coating Earth Color [Olive / Beige] 18cm/28cm/38cm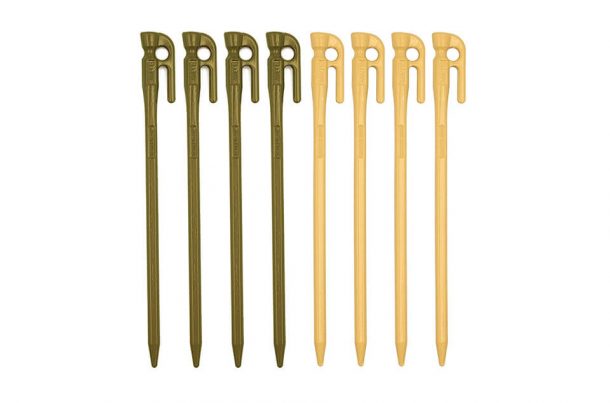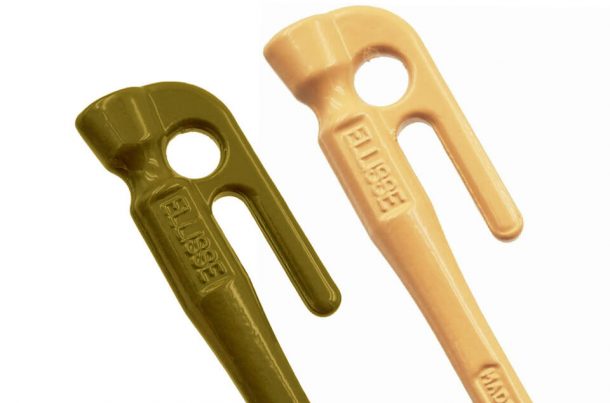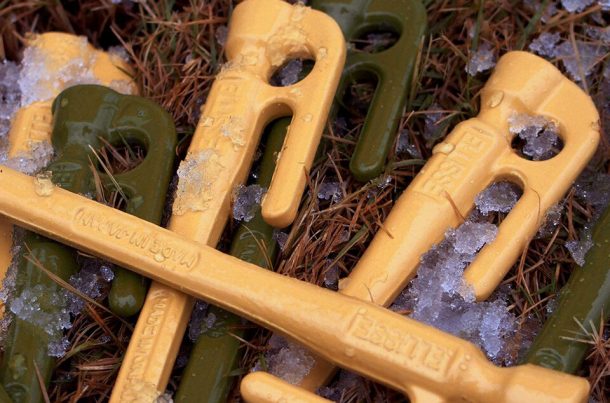 New colors in the ELLISSE STAKE!
Two popular pistachio colors, olive and beige, have been added.
Until now, the ELLISSE STAKE has been available in colors that stand out in the field, but customers have been asking for colors that blend in with nature.
However, we received a lot of requests from customers who wanted a color that blends in with nature, a design that integrates with the tent, and a cute color, so we decided to create a new earth color peg with a natural taste.
These two colors are also perfect for people who like light colors and military colors.
Heat the stainless steel stick material up to 1,100 Degrees C, then press it with 1 ton of power to make its cross-section an oval shape. The oval shape prevents the peg to turn easily in the ground and makes it rigidly fixed. When it is turned 90 degrees in the ground, there will be a gap between it and the ground and it can be pulled out easily.

Product specifications and design are subject to change without notice.
The color of the product may look different depending on the PC environment you are using.
Specifications
Size / Weight:
・18cm
├ Length / 184mm
├ Weight / about 79g(per one)
├ Head / 10×12mm(elliptical shape)
└ Hammering Part / thickness 6×7mm
・28cm
├ Length / 380mm
├ Weight / about346g (per one)
├ Head / 13×16mm (elliptical shape)
└ Hammering Part / thickness 9.5×11mm
Material: S55C Steal
Painting: Cationic electrodeposition coating + powder coating
Manufacturing: Sanjo City, Niigata Prefecture
JAN
Olive 28cm:4937769076662
Olive 28cm:4937769800052
Olive 38cm:4937769076709
Beige 28cm:4937769076686
Beige 28cm:4937769076624
Beige 38cm:4937769076723
Return Top