Forged hardened peg hammer "ELLISSE STAKE Ultimate Hammer"
Forged hardened peg hammer "ELLISSE STAKE Ultimate Hammer"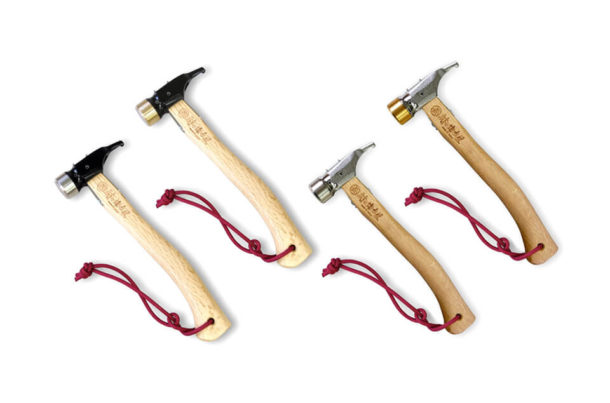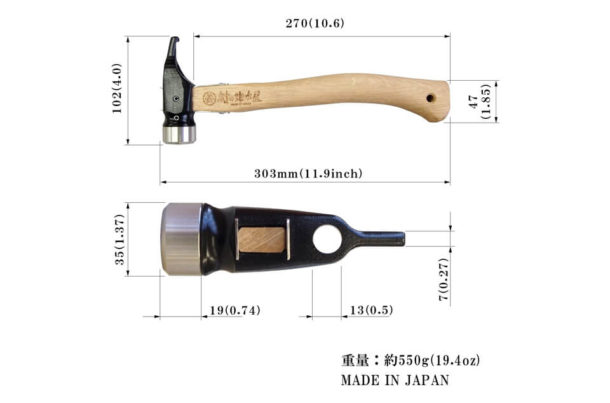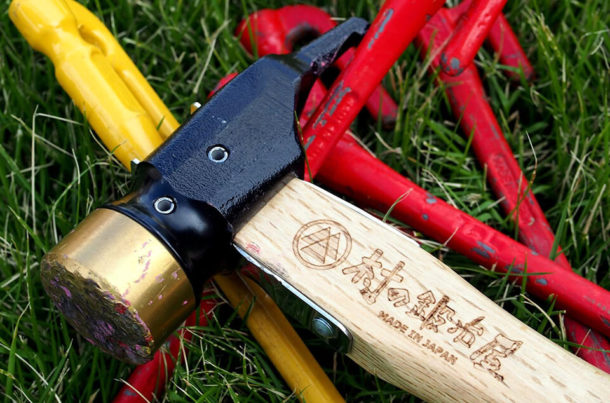 This is a peg hammer that can securely fix the pegs used for tents and tarps to the ground.
This forged hammer is made by heating the round steel material to a bright red color until it reaches about 1100 degrees Celsius, and then crushing the material at once with a powerful force of about one ton. By applying powerful pressure to the heated steel, a peg hammer with superior strength is completed. The entire peg hammer is quenched, resulting in a strong hody that is hard and hard to bend.
The coating on the body of the hammer is a cationic electrodeposition coating that has excellent anti-corrosion performance and can withstand salt spray for over 1,000 hours.
The head is made of brass. (an alloy of copper Cu and zinc Zn.) It is moderately strong and gradually darkens over time, and the change can be enjoyed. This darkening is an oxide film, which can be expected to prevent rust. The wooden handle is made of oak, and the flowing curves are used for the handle.
This product is manufactured in Tsubame-Sanjo, Niigata Prefecture, which is excellent in metal processing.
* Product specifications and design are subject to change without notice.
* The color of the product may look different depending on the PC environment you are using.
Specifications
Size: Approx. 303 x 102 x 35 mm
Hammer material: SK55C (hardened)
Body weight:About 550g
Head material: Brass, Stainless steel (SUS304)
Handle material: Oak wood
JAN
Brass x Cation: 4937769077003
Brass x Chrome: 4937769077034
Stainless Steel x Cation: 4937769077010
Stainless Steel x Chrome: 4937769077041
Return Top