TSBBQ-001 Roast stand (Discontinued)
TSBBQ-001 Roast stand (Discontinued)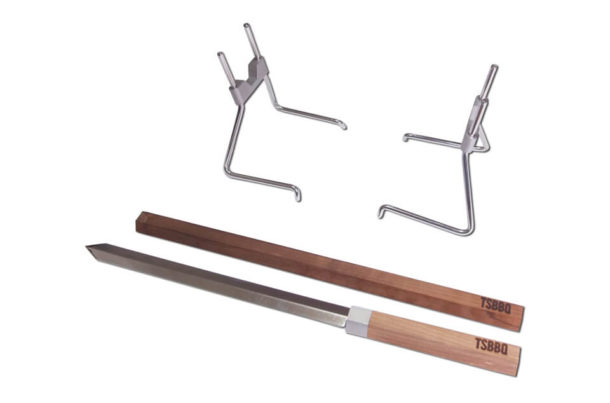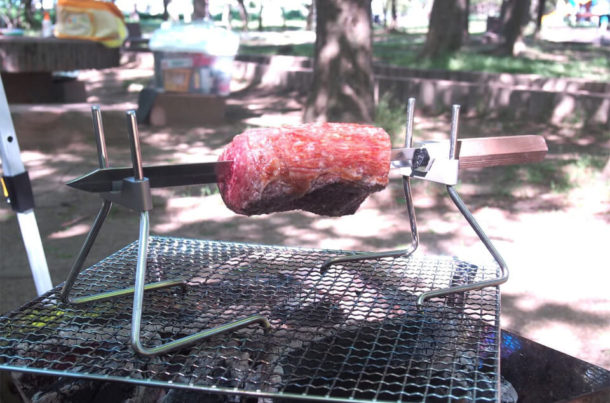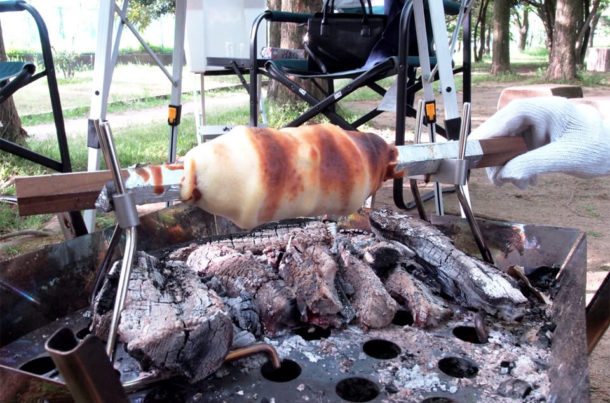 This cookware allows you to slowly cook meat by turning it 60 degrees at a time to evenly heat it.
You can enjoy roast beef, churrasco, baumkuchen, and other dishes that have been difficult to achieve in the past in a gorgeous outdoor setting.
It is compact and easy to carry around. Made of stainless steel, it is easy to clean.
Made in Tsubame-Sanjo, a safe and reliable product.
Specifications
Material: Stainless steel, wood
Weight:
├ Body / 379g
├ Saber / 232g
└ Baumkuchen wooden stick / 90g
Size:
├ Body / Maximum 15cm when assembled
├ Saber / 45cm
└ Baumkuchen wooden stick / 40cm
Manufacturing: Sanjo City, Niigata Prefecture
JAN
4937769500006
Return Top