TSBBQ-012 Stainless Steel Shera Cup 320ml
TSBBQ-012 Stainless Steel Shera Cup 320ml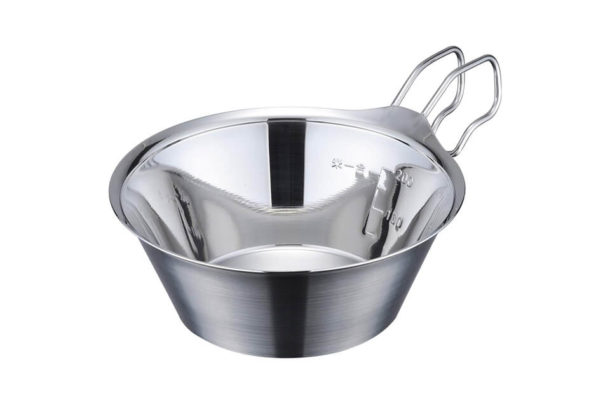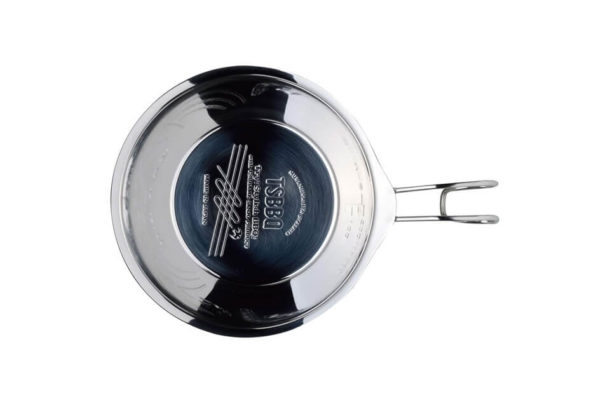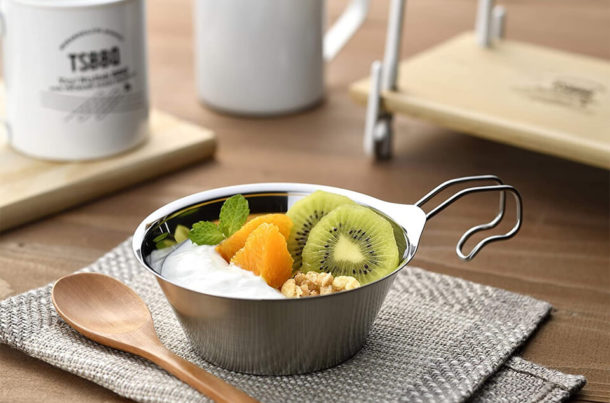 Unlike ordinary shellac cups, TSBBQ's shellac cups do not have ruffled edges, making them hygienic and smooth to the touch.
The mirror polish on the inside makes it easy to clean and drain.
This cup can also be used as a measuring cup. In addition to 100ml and 200ml, it also has a scale for "1 cup of rice", making it useful for cooking and cooking rice.
The rim of the cup is usually wrapped around the handle to hold the handle in place, and the rim tends to collect water and dirt.
TSBBQ's shellac does not have a wrapped rim, making it hygienic to use. The rim of the cup is gently angled for better mouth feel.
The handle is welded on tightly, so there is no problem with strength.
TSBBQ's stainless steel sheller cups are manufactured using a process called "spatula drawing," in which a single plate is stretched while being rotated.
The surface of the product processed by "spatula drawing" is smoother than that processed by a press machine. Since no burrs are produced, there is no need for post-processing, and since the products are made by skilled craftsmen, there is no variation in thickness from product to product. In addition, the mirror finish of the inside of the shellac can be kept more beautiful.
Specifications
Material: 18-8 stainless steel (mirror finish on the inside)
Weight: 82g
Capacity: 320ml
Size: 175mm (including handle)
Cup size: 120mm (outer diameter) x 77mm (base) x 52mm (height)
Manufacture: Tsubame City, Niigata Prefecture
JAN
4937769500297
Return Top