Ring Star×Village Blacksmith Super Basket [SB-370BKMK](Quantity limit)
Ring Star×Village Blacksmith Super Basket [SB-370BKMK](Quantity limit)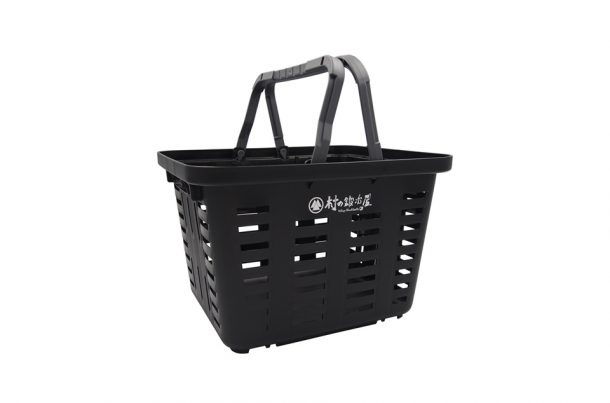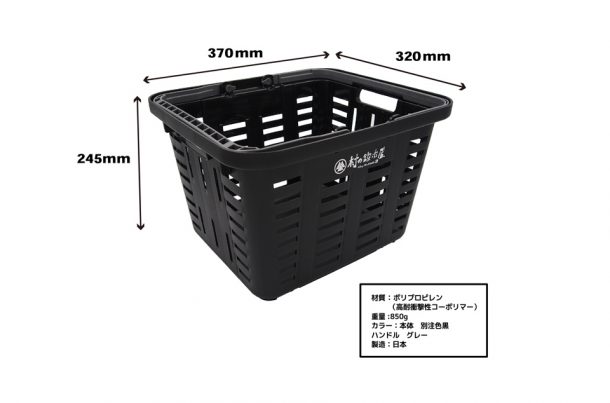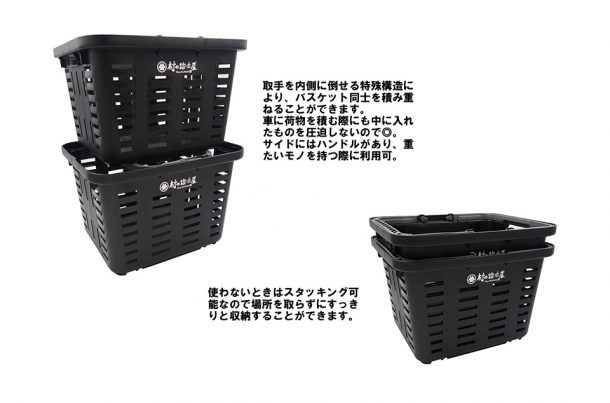 Collaboration between venerable toolbox maker Ringstar and a village blacksmith.
A limited number of black baskets in a special color that can be used tough in outdoor scenes will be released in November 2020.
A chic black body in a custom color with a white village blacksmith logo. The handle is gray.
This is the second release of the Super Basket in custom colors after Beams Japan and Starbucks.
The material used is high impact resistant co-polymer. It is made of high impact resistant co-polymer material and is designed to be used in harsh environments such as heat and rain. It can be used for a wide range of purposes, such as storing cutlery and other gear, or firewood.
The handles can be folded inward to create a special structure that allows baskets to be stacked on top of each other.
This is convenient when loading the car, as it does not overwhelm the items inside.
There is also a handle on the side that can be used to hold heavy objects.
When not in use, they are stackable and can be stored neatly without taking up too much space.
Specifications
Size: 370 mm (width), 320 mm (depth), 245 mm (height)
Material: Polypropylene (high impact resistant copolymer)
Weight: 850g
Color: Main body, custom color black, handle, gray 
Manufacture: Japan
JAN
4937769256842
Return Top