Forging Peg ELLISSE STAKE 64 Titanium 28cm
Forging Peg ELLISSE STAKE 64 Titanium 28cm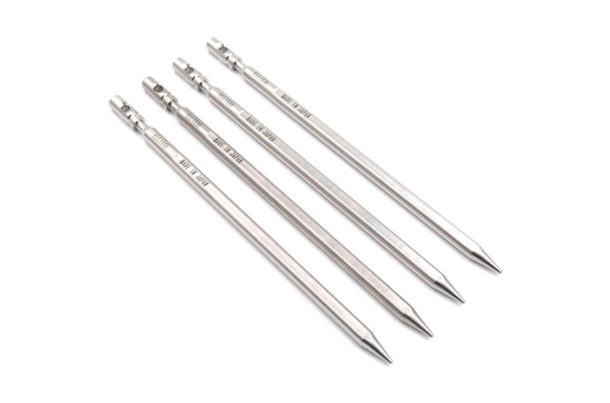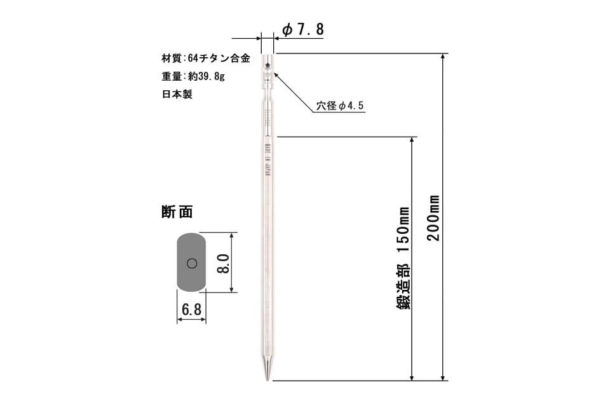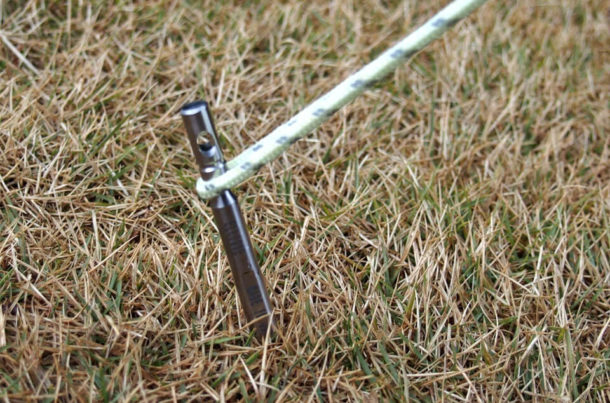 New 64 titanium pegs with excellent corrosion resistance, lightness and strength!
These forged 64 titanium pegs are manufactured in Japan with 64 titanium materials made in Japan.
Compared to the Ellisse Stake 18cm weighing 73.8g, the 64 Titanium Peg 20cm weighs only 40g!

The round bar is cold forged and crushed into an oval shape.
The oval shape prevents the cross-section of the peg from biting into the ground and spinning around.
The pegs are completely corrosion resistant, so they will not rust even after many years.
* The peg hammer we sell does not work well to pull out titanium pegs. It is useful to attach a 3.5mm diameter guy rope to the hole in the head for pulling out the peg.
* Rope is not included. Please attach it by yourself.
* Product specifications and design are subject to change without notice.
* The color of the product may look different depending on the PC environment you are using.
Specifications
Size / Weight:
├ Length / 200mm
├ Weight / about 40g (per one)
└ Diameter φ7.8mm(Forging section:6.6mm)
Material: 64 Titanium Alloy
Manufacturing: Japan
JAN
20cm x 4 : 4937769800052
20cm x 6 : 4937769800069
Return Top